Summit Dentistry provides sustainability, accessibility and distinction in service and quality. Summit also values the society around it. Social involvement and corporate social responsibility (CSR) are therefore natural to us. Our care, research and master classes are aimed at helping as many people as possible to have beautiful and healthy teeth. After all, they are essential for chewing food, talking and looking good – in short, for people's well-being. As part of CSR, Summit sponsors Watoto, IJm, A sisters hope and the Apex woman project.

The mission of A Sister's Hope is to find every possible way to raise significant funds for breast cancer research. As part of that, they create and produce events that generate money and awareness. Old crowns of gold that we remove go to this charity. Learn more at this link.
The Apex Woman Project is Marie-Pier Desharnais' mission to actively participate in the women's empowerment movement by raising the female footprint to 5 of the highest or most challenging peaks in the world. In March 2020, just before the pandemic, she climbed the 1st peak (highest volcano in the world: Ojos del Salado) and in 2021 Mount Everest. If you want to follow Marie-Pier's adventures take a look at her website.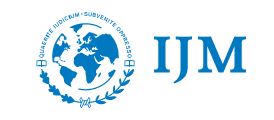 IJm is a global organization that works with local justice systems to end violence against people living in oppression. The model is: rescue and restore victims, bring criminals to justice, and strengthen justice systems. Want to know more? This is the link to IJm's website.

Watoto means "children" in Swahili. The Watoto Children in Need eV association was founded in December 2000 in Hanover. Since then, the association has been supporting politically and religiously independent children's aid projects that focus on the education of poor children. More education gives more future prospects. In any case, the projects supported must be sustainable. More information can be found on the Watoto website.