Sticks (wood and plastic)
Teeth stoking is done to remove the bacteria that remain between the teeth. This gives significantly better plaque removal than brushing alone1. One extensive tooth brushing is only necessary once a day, preferably before you go to bed. The toothpick is used in narrow gaps where a brush will not fit. A wooden toothpick is often triangular in shape with a long and short side and can therefore be used in places where there is a little more space between the teeth. We recommended a wooden or plastic toothpick, wood is more environmentally conscious.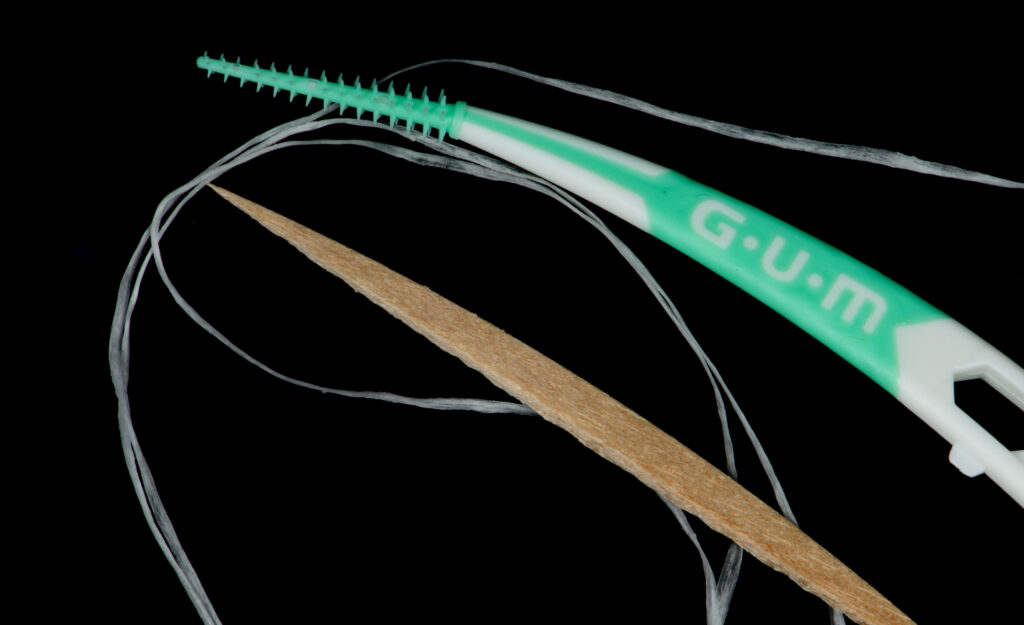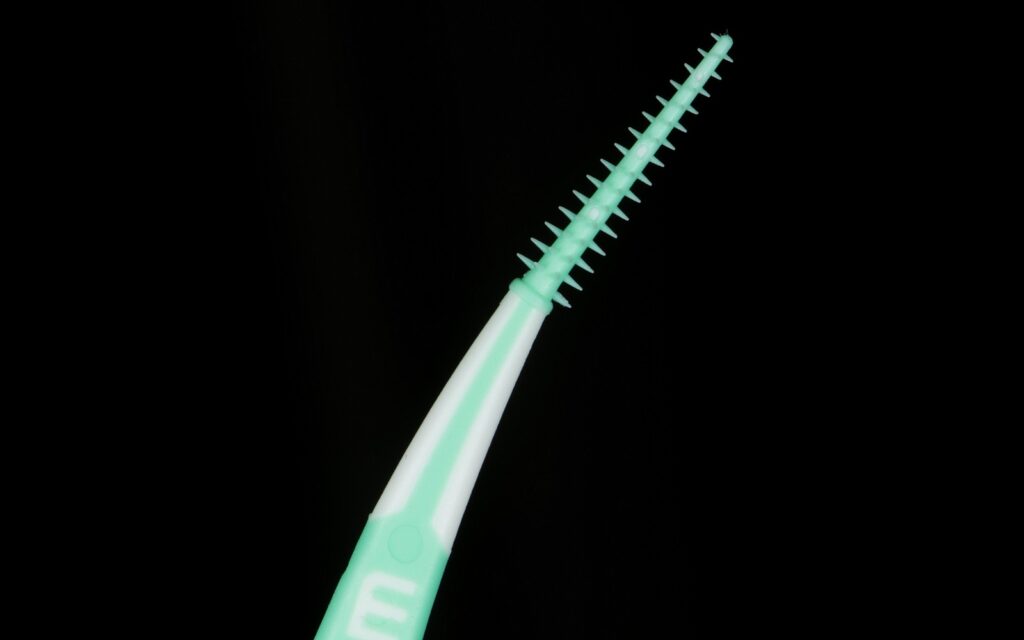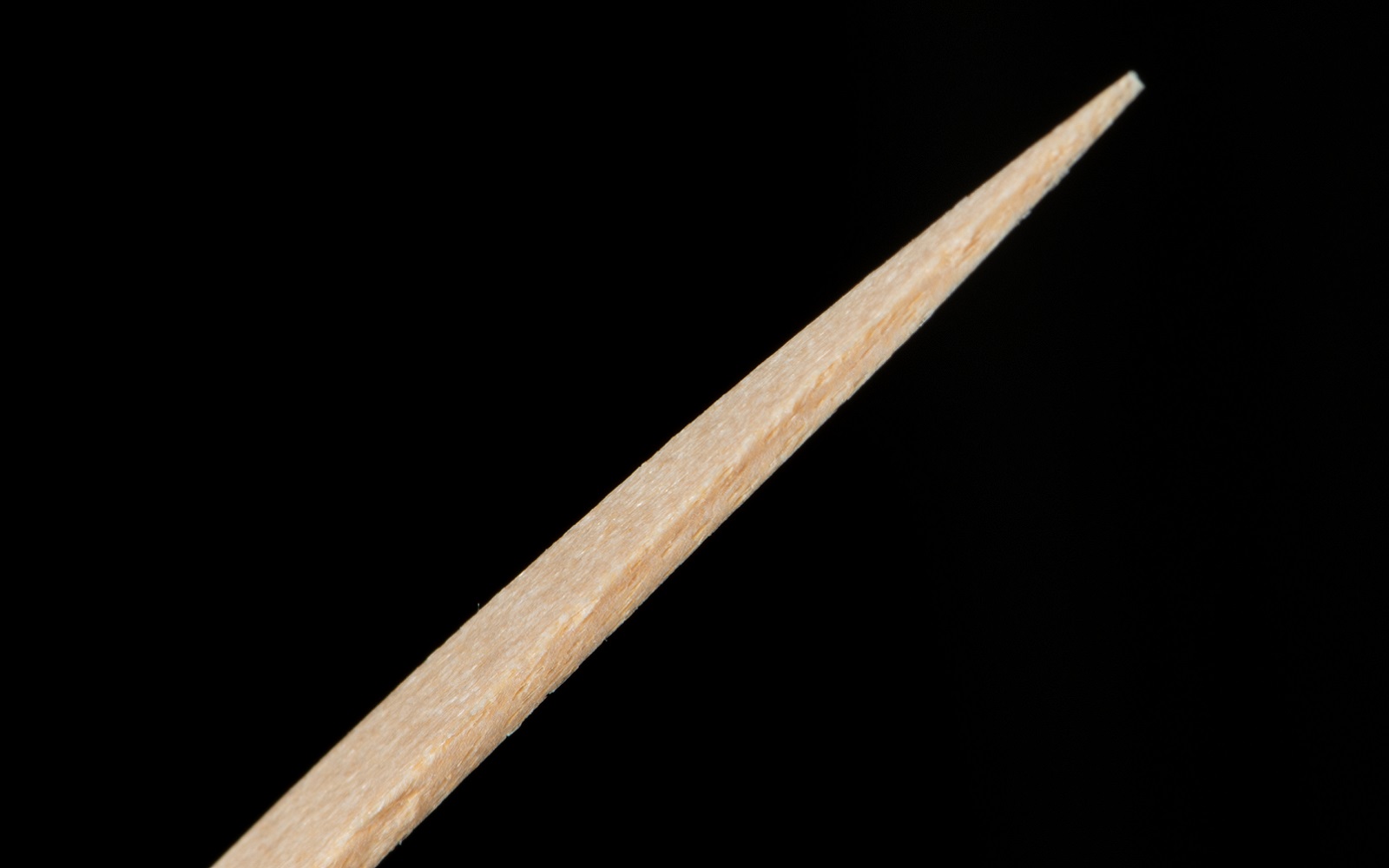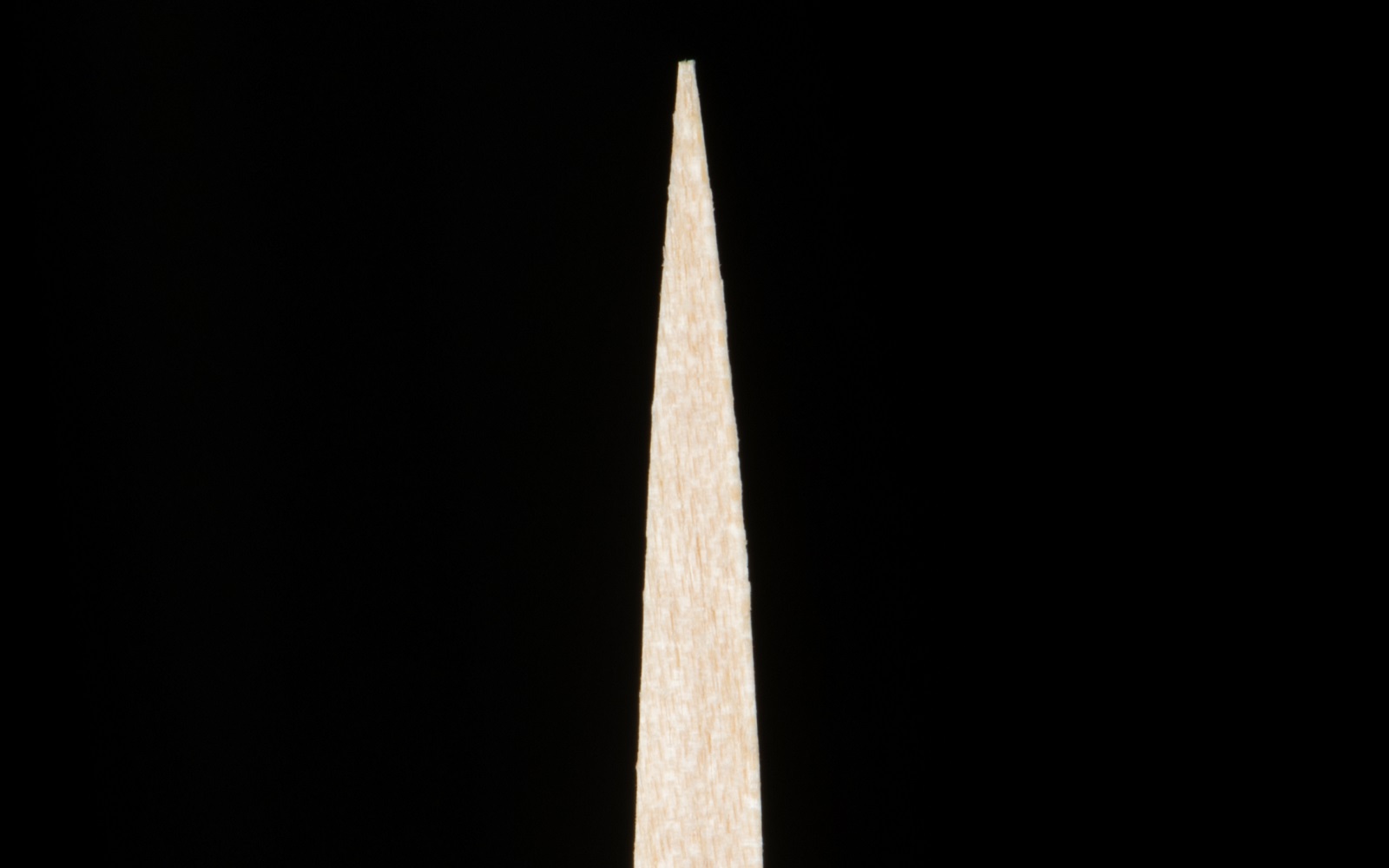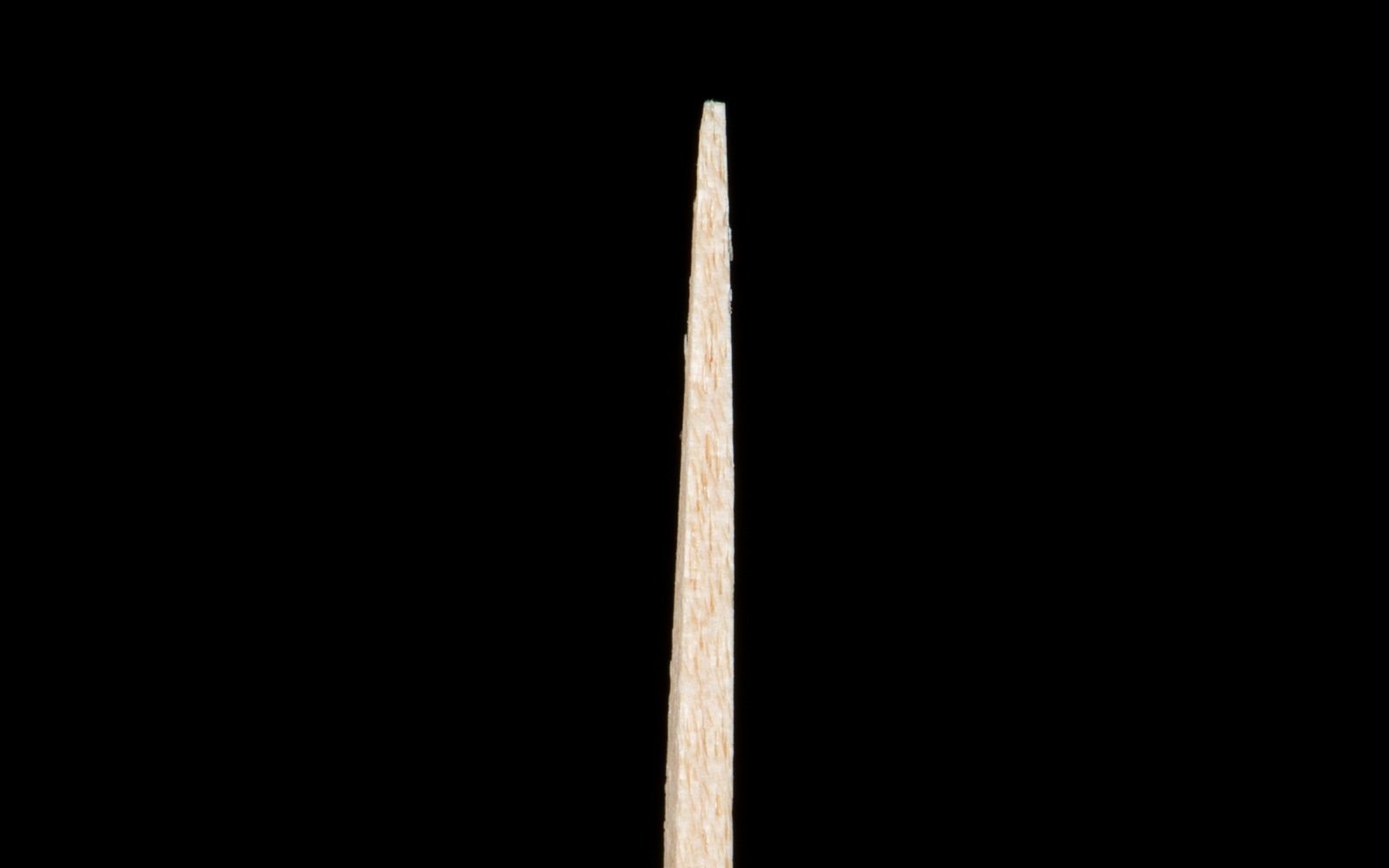 Wet the toothpick under the faucet or with saliva to soften it and make it more flexible between your teeth.

Using your thumb and forefinger, gently insert the tip of the toothpick between two teeth, with the small flat side against the gums.
When the flat side of the toothpick is snug against your gumline, slide the stick between your teeth.
Then sweep it back and forth about 5-10 times.
The sides of the toothpick clean your teeth.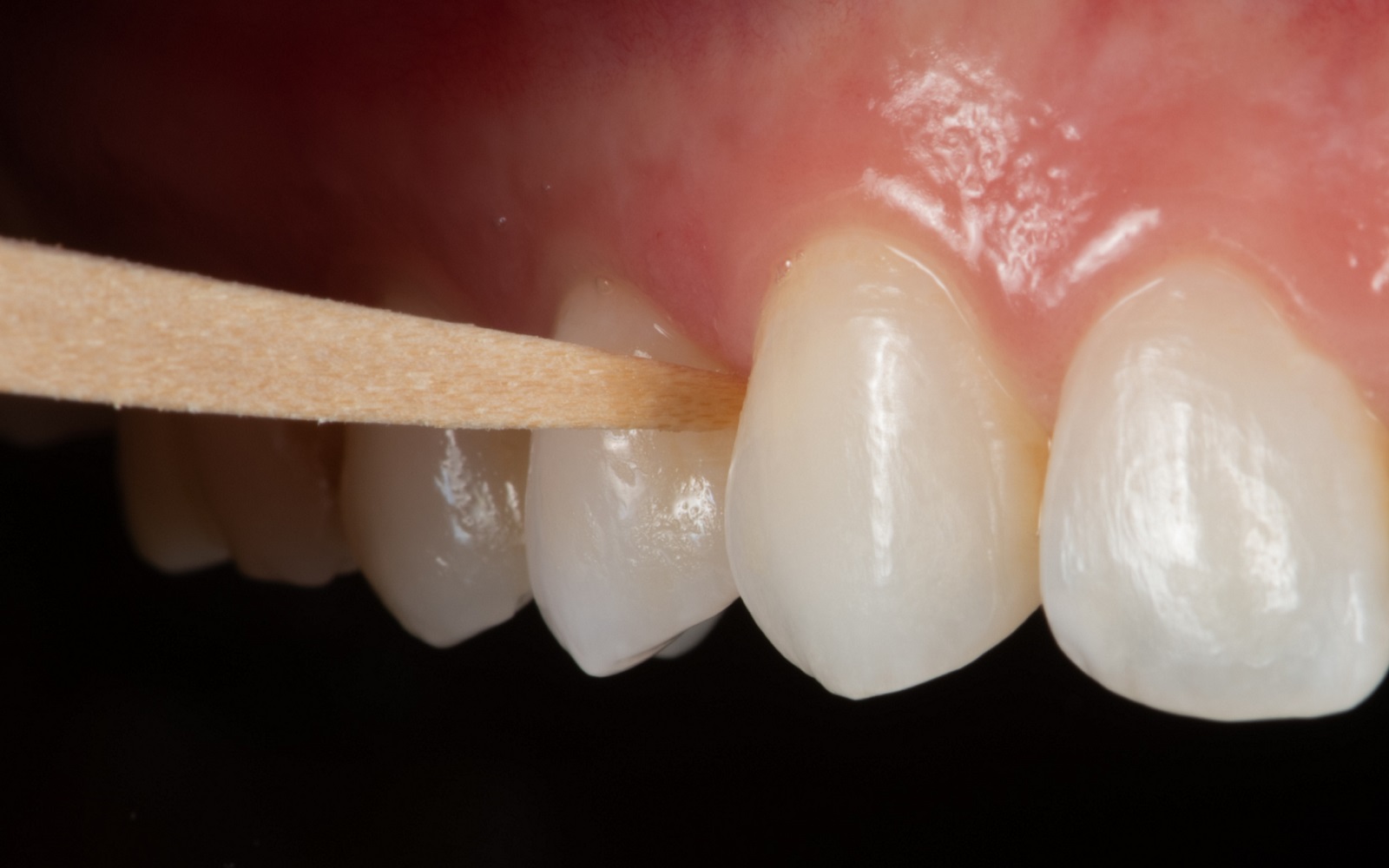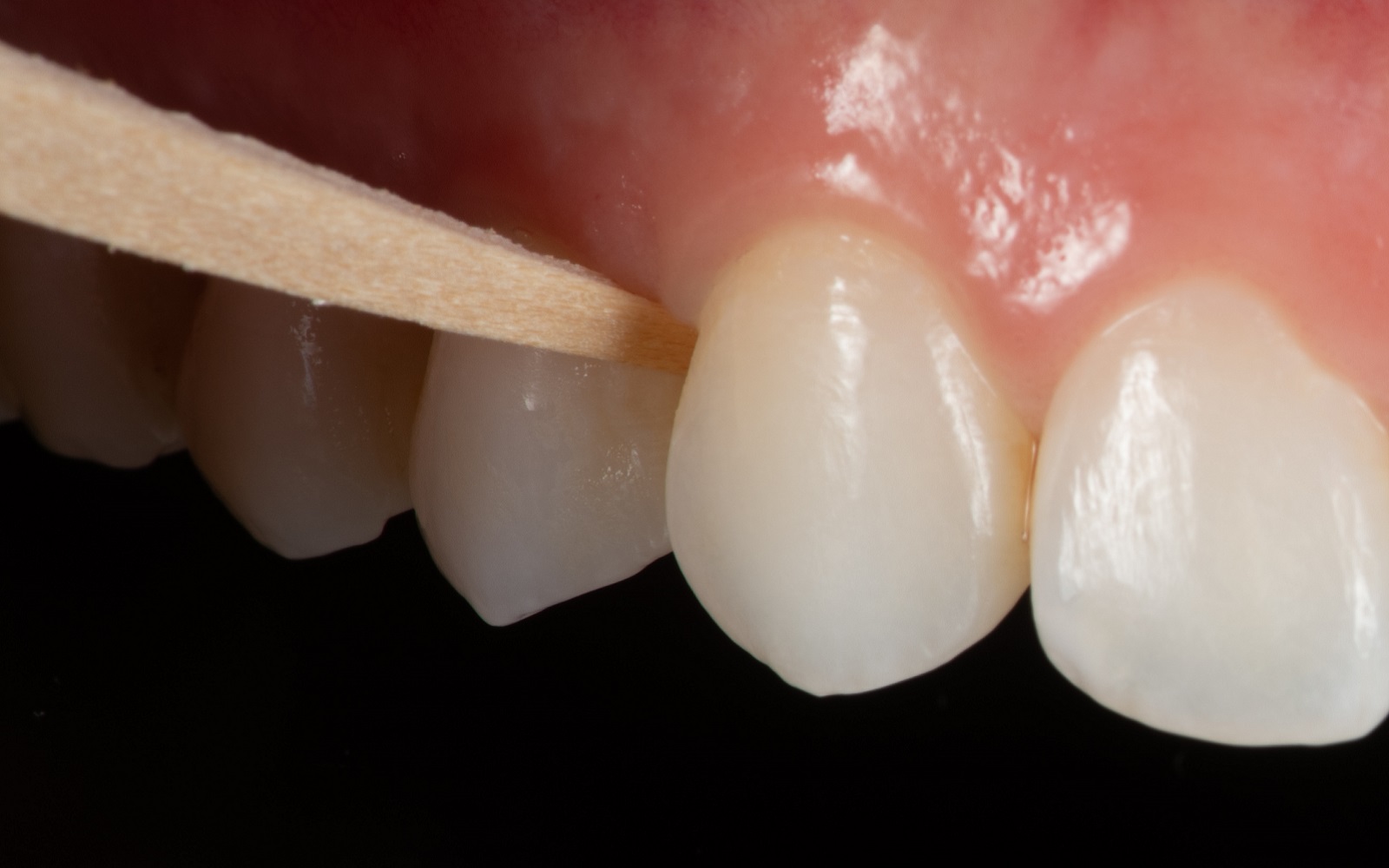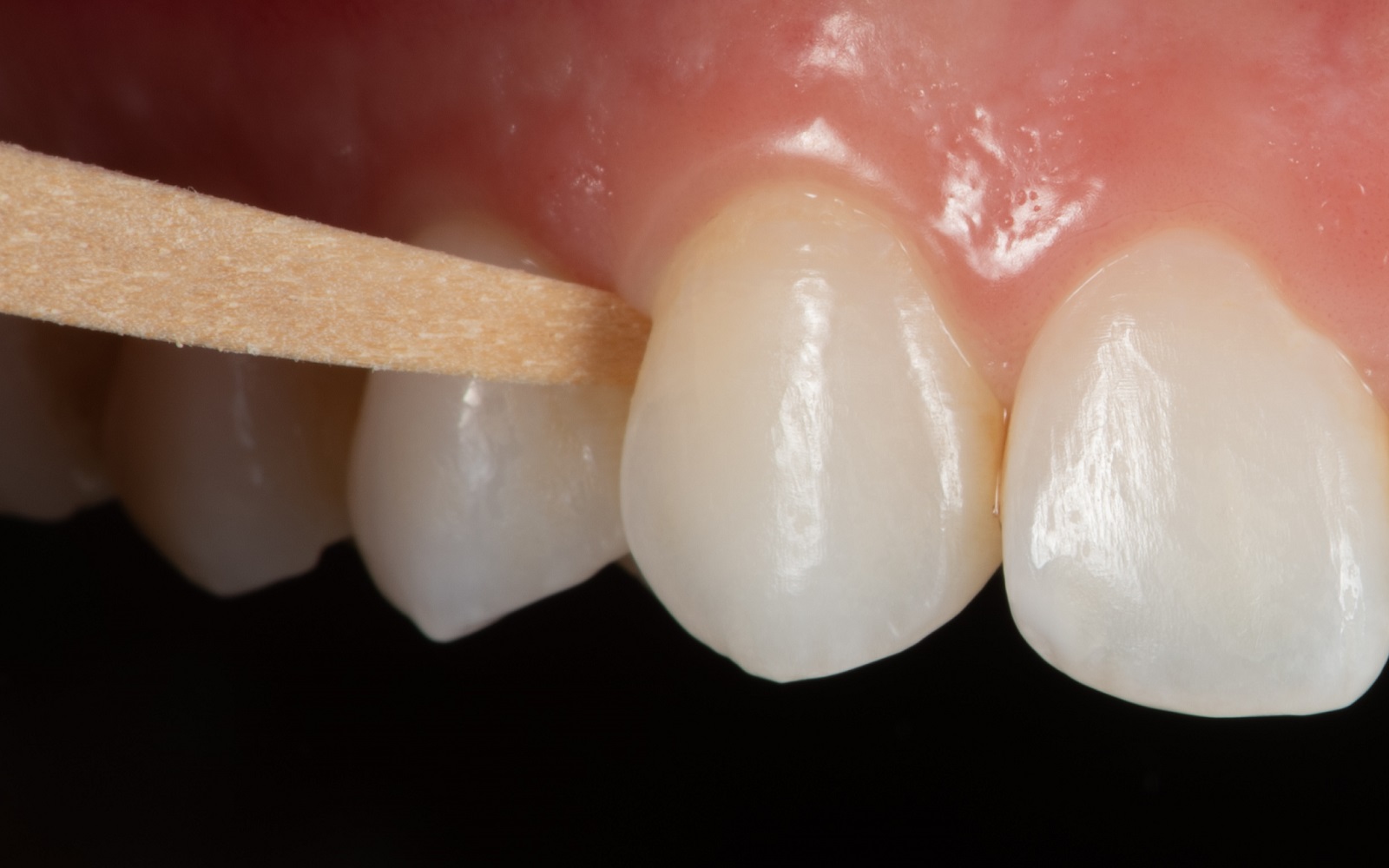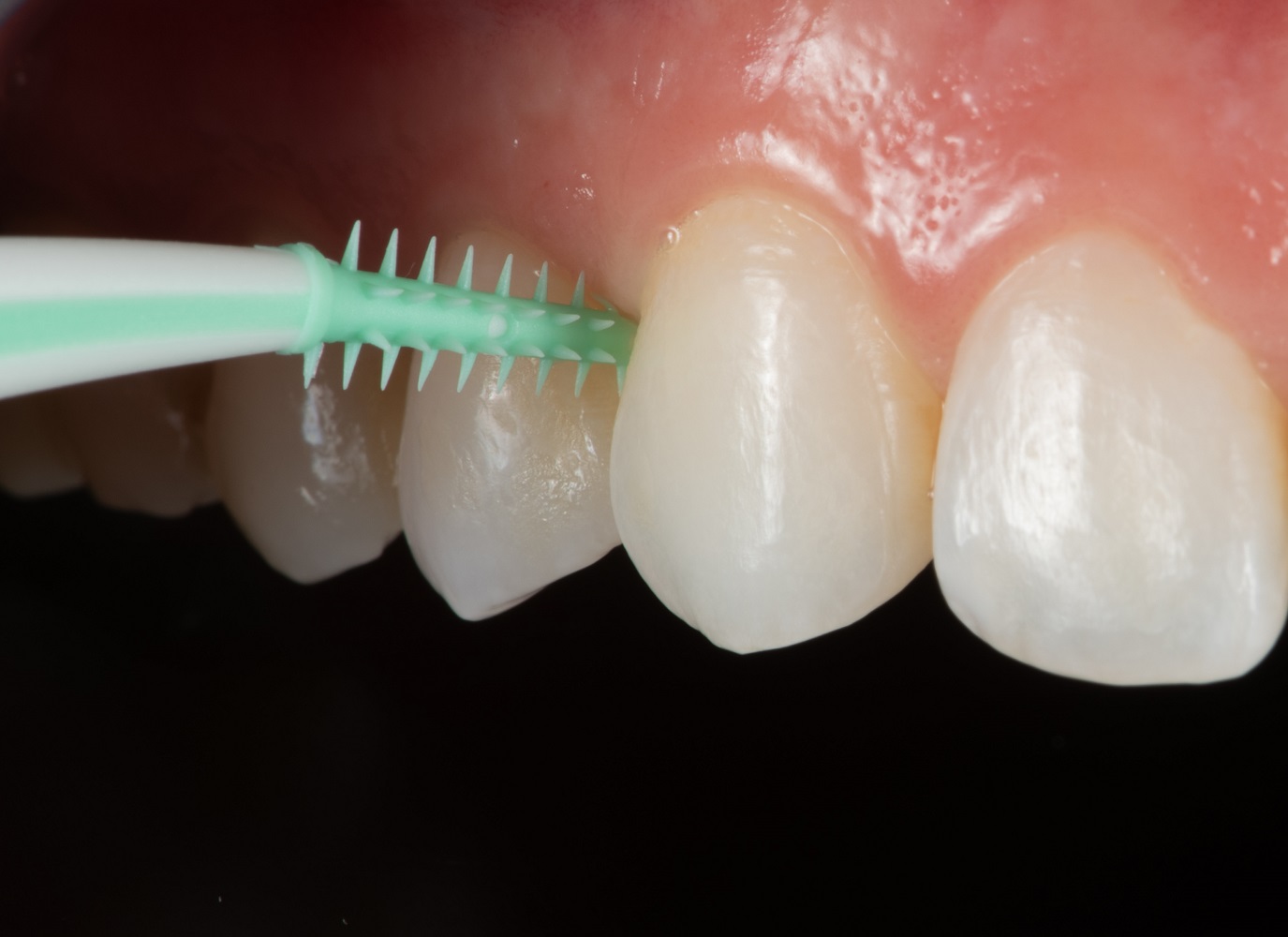 We discourage patients from stabbing at the top of the front teeth as this can create black triangles between the teeth. At the front teeth, we prefer to see you use floss.
Graziani F, Palazzolo A, Gennai S, et al. Interdental plaque reduction after use of different devices in young subjects with intact papilla:
A randomized clinical trial. Int J Dent Hyg. 2018;16(3):389-396. doi:10.1111/idh.12318